Okay, so I saw a really really old request for a sword, and I never felt it was fully addressed, so although the user who requested it will probably never see it, I feel it's good for the community nonetheless. This is rather low poly, and certainly not a cinematic type prop. More so for in-game use seeing as that is what I designed it for.

Step One: Get yourself a block

Pretty straightforward. For the first portion of the tutorial we'll be snapping the vertices to the grid. It's just easier, and makes the tutorial faster. So F8 NOW!



Step Two: *insert witty title here*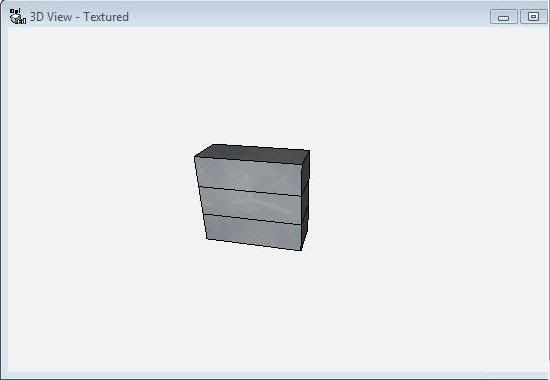 Just extrude the top face up a bit. Extrude as many times as you want. It all just depends on how you want to style the cross-tree.



Step Three: Taking Shape




Rearrange the vertices to get the style of cross-tree (Not really a cross-tree in this example, but I frankly don't know much for sword terminologies.)



Step Four: "Negative to positive, grounded. Positive to negative, arc weld."




Weld the vertices that are extremely close together. I just like to keep things neat for the time being.



Step Five: I've got nothing




Inset the top face, and then connect the two longest edges on each side.

Step Six: Adding an edge


Average the two front most vertices like so. Then weld them together. It almost looks like you could cut something with it now right??? Okay well... Not quite... But STILL!



Step Seven: The little things




Connect the edges on the front faces, and the back faces. Then pull them out a bit. This just gives the model a bit of a more rounded look. Blocky is not always good.



Step Eight: Moving on up




Extrude the "Blade Face" up a couple times and give it a bit of shape like this.



Step Nine: Ah, now I see it...




Starting to look good. Take the top two extrusions and rotate them a bit. I rotated the top most face 90 degrees, and I just experimented with the vertices below it to get a rather rounded blade.



Step Ten: Making connections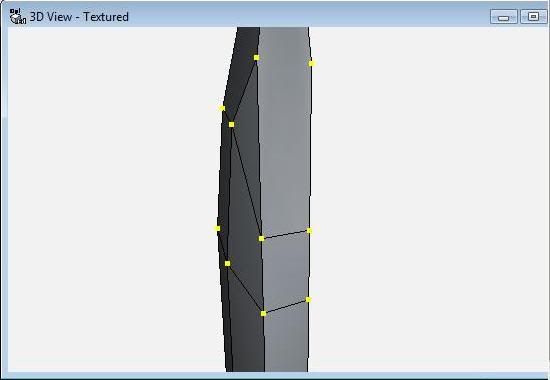 Weld the vertices that end up close together after you rotate the upper face. You can also go ahead and connect those two awkward vertices making the back tip of the blade into a triangle.



Step Eleven: I can count!




Add an inset to the bottom of the cross-tree-thingy. Oh and F8 now. Snap off.



Step Twelve: Nearly done




Extrude scale and shape the hilt. The style I chose may not appeal to everyone, so I leave this portion of the tutorial a bit open ended.

Step Thirteen: Making it pretty


I extruded the bottom of the hilt one final time, averaged and welded the vertices, and then extruded them to get this weird pointy bulbous result. I like it. :p



Step Fourteen: I made a mistake. Can you tell?




Correct the top of the cross tree by connecting the vertices on the front edge of the cross-tree and the blade, and the back two vertices of the blade and the back vertex of the cross-tree. Then slide the entire blade up the Y axis a bit. Then it looks much better!



Not A Step: No seriously...




There you have it! A finished, and rather decent looking sword! I welded a couple of extra vertices together on the back of the blade because I was frustrated with the wasted polys.
_________________
Artwork = Food. Create to survive!
And brraaaiiinnnsss.... That too...